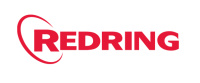 Redring 12kW Powerstream Instant Water Heater (RP12) - RP12/45793202 (Return Unit)
SKU: RP12/45793202/RETB
£118.55
incl. VAT
excl. VAT
Product Information

The Redring Powerstream unvented instantaneous water delivers instant hot water at point of use. This compact and unique design eliminates the need for centrally stored hot water cylinders saving on electricity usage and important space. This is the 12kW unit which is the highest rated single phase heater on the UK market. Water is supplied to either one or two outlets: Either two hand wash basins or one hand basin and a shower using the dedicated Redring Powerstream Mixer Accessory Kit.
Used Grades Explained

Grade A

Unit in excellent condition, possible light use, all extras included, packaging intact but may be marked. full warranty

Grade B

Unit used but fully functional, possible light cosmetic damage to unit, all accessories included, packaging may be damaged. 6 months warranty

Grade C

Unit used with cosmetic damage or dents, possible missing accessories, packaging damaged or unoriginal. 6 months warranty
Delivery Information

Free Delivery on All Orders Over £50.

This Excludes Delivery to the Scottish Highlands, Offshore Islands and Northern Ireland.

For more information, please see our Delivery details.
Redring 12kW Powerstream Instant Water Heater (RP12) - RP12/45793202 (Return Unit) (RP12/45793202/RETB)
£118.55
incl. VAT
excl. VAT